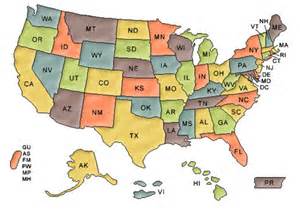 State specific grandparent rights, guidelines, regulations, and laws, regarding grandchild visitation, custody, and support, allow you to request legal access to your grand-kids and the ability to fight for their "Best Interest" in the United States of America (USA).  Grandparents can also file for full custody to support and raise their grandchildren.  The legal extent to which you can visit and support your grand-kids will need to be determined through a family law judicial process that is specific to the child's "home state".
Enough research has been gathered over the years that each state now recognizes a child's "Best Interest" is for them to have a healthy and active relationship with their grandparents.  As a result, grandparents' rights are legally supported in the entire United States.  Studies have shown that grandparents are able to provide a unique and nourishing type of
love and emotional support that children not only want but need.  It is also equally important for then to understand and learn the importance, and structure of an extended family starting from a very young age.  The sooner they start to understand that others outside the immediate family, including grandparents and extended family, provide unconditional love and security the more they learn to embrace words and thoughts like trust, faith, respect, and love in their hearts.  Instill these valuable character traits in a young persons heart, and they will not depart from them when they get older.
The "Best Interests of a Child" guideline is something that each state has learned to embrace.  This concept is a very valuable asset for all grandchildren as it relates to state specific judicial systems.  It centers the focus on the wants and needs of the children in addition to a grandparents' rights and the laws, rules, regulations, guidelines, and statutes that govern our family law judicial system.  Not every issue regarding grandparents' rights can be judged with the same legal merits, and the "Best Interest" concept helps to support a healthy outcome to many different circumstances.  The good news is that it is almost always in the "Best Interest of Grandchildren" that they have an active and healthy relationship with their grandparents.
It's important to note that the Uniform Child Custody Jurisdiction and Enforcement Act (UCCJEA) was adopted throughout the United States of America.  The (UCCJEA) specifies that a child's "home state" is defined as the last state a child has lived for the last 6 months with a parent.  As referenced earlier, any family law judiciary litigation process regarding child custody, visitation, and support must occur in the child's "home state".  This act was adopted to help minimize any family law litigation problems due to parents moving their children out of state in an attempt to manipulate the judicial system for any reason.
Remember, it's an accepted fact that grandchildren benefit from having an active relationship with grandparents.  Each states acceptance of the "Best Interest of the Child" concept gives grandparents' legal rights regarding child visitation, custody, and support.  It's even more important for grandparents to exercise their rights regarding child custody and support if any abuse, neglect, or imminent danger is present in the child's life.  Check out the links below for state specific information to help resolve your current predicament regarding visitation, custody, and support.
Click Here :-) for a State-Specific GRANDPARENTS' RIGHTS MANUAL, and a GRANDPARENTS GOING TO CUSTODY COURT TO ASSERT THEIR LEGAL RIGHTS MANUAL. Both Contain State-Specific Laws, Guidelines, and Regulations for all Fifty States. All the Necessary Legal Forms and Paperwork are Included to Give You the Tools You Need to Help Secure Visitation and an Appropriate Environment for Your Grandchildren.
Click Here :-) if You or Someone You Know Wishes to Conveniently Create Their Own Professional Quality Visitation Schedule, Visitation Calendar, Parenting Plan Agreement, Expense Reports, and MUCH MORE to Prepare for a Negotiation and Court Appearance, Track Actual Visitation Time and Expenses, Save $$$… on Attorney Fees, Spend Less Time in Court, and More Time with your Grandchildren or Children. Make Sure to Check Out the "SEE HOW IT WORKS" Video!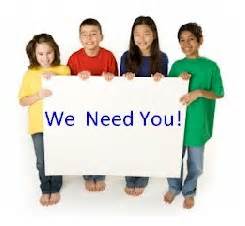 The time to act is now. Procrastination and a fear of the legal system are two factors that often prevent grandparents from taking action to acquire visitation, or fight for the rights of someone who is unable to defend themselves. Don't forget, a grandparents' state specific rights, regulations, guidelines, and laws regarding visitation, child custody, and support gives you the tools you need to represent the "Best Interest" of your grandchildren through any family law judiciary legal process.